Student Finds Passion for Sustainable Tourism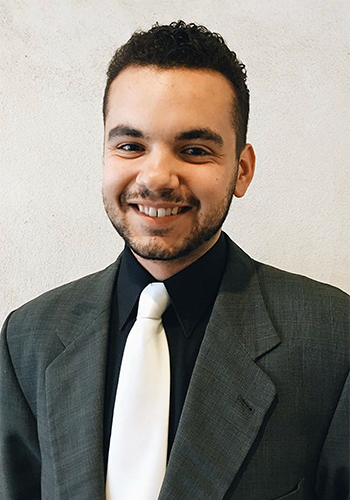 May 16, 2018
Dominic Gialdini
School of Hospitality and Tourism Management Outstanding Graduate, 2018
Dominic Gialdini traveled to 28 different countries over the last five years, which may be the root of his decision to begin post-baccalaureate studies in Europe with a focus on sustainable tourism development and cultural preservation.
As a Recreation Administration major, Gialdini intended to double-major in recreation and international business, but found his passion in sustainable tourism after three semesters. In that time, courses and professors influenced his zeal for sustainability, a passion for benefitting those in financially challenging situations, and the use of tourism to positively transform communities.
While working on a class project in the community, Gialdini learned first-hand the potential of tourism to educate. An international experience linked to course work taught him about the unique nature of bi-nationalism and the benefits and challenges of living in a border city. Understanding the cultural impact of each side of the border is a rare opportunity, but specific to students at SDSU.
Long-term, Gialdini hopes to work for an organization to preserve cultural integrity of historic and culturally significant sites and destinations. Eventually, Gialdini intends to seek a doctoral degree.
The content within this article has been edited by Lizbeth Persons.
More PSFA Stories