SDSU Student Works to Bring People Together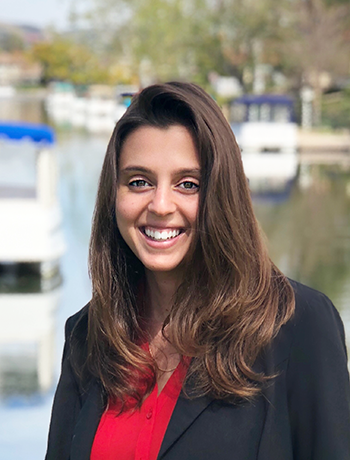 May 15, 2018
Brittany Mazal
School of Hospitality and Tourism Management Outstanding Graduate, 2018
From a young age, Brittany Mazal knew that her purpose in life was to bring people together. As the outstanding college graduate for the College of Professional Studies and Fine Arts, and outstanding graduate for the School of Hospitality and Tourism Management, she found a program that allowed her to do just that.
Mazal, a meetings and events major, aspires to produce large-scale events with the goal of bringing people from every aspect of life together.
From studying abroad in Scotland, to interning three times during her time at SDSU, Mazal partnered her education with experiences that applied to her academics.
"Through all of these experiences my academics were supplemented with my real-world application," Mazal said. "This allowed me to put what I learned in the classroom into action and solidify my knowledge of the topic at hand."
Mazal interned at Bahia Resort Hotel as a sales intern, Galaxy Productions as an events intern, and Wisdom Capture as marketing and public relations intern. She also held seven jobs throughout her college career, all related to the hospitality industry and her personal goals.
It was during her senior year internship at Galaxy Productions that she realized she was exactly where she needed to be. Mazal utilized her childhood goal of bringing people together and past experiences to create an operating procedures manual that boosted employee productivity.
"What I learned most from this internship was that creating a "WOW factor" was key to lasting success in the industry," Mazal said. "I was able to take this mantra to heart and apply it to every aspect of my life thus far." She plans to continue to apply that same mentality as her career progresses.
In addition to her school work, internships and study abroad, Mazal was highly involved in the National Society of Minorities in Hospitality (NSMH), a student run organization.
She was a member all four years while at SDSU, and spent three years on the executive board. Her senior year she served as president of the organization and gained skills in leadership development, while sharing her college experiences with fellow classmates and the organization overall.
The content within this article has been edited by Lizbeth Persons.
More PSFA Stories