Nikki Gonzales Believes in Hard Work and Serendipity
Named Outstanding Graduate in the L. Robert Payne School of Hospitality and Tourism Management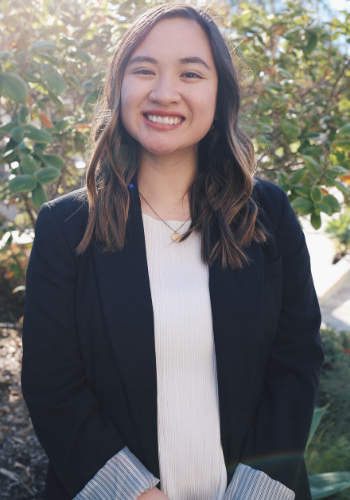 by PSFA News Team
May 14, 2020
May 14, 2020
If you asked Nikki Gonzales to describe her life using one word, she would choose "serendipity."
As one of this year's Outstanding Graduates from the L. Robert Payne School of Hospitality and Tourism Management (HTM), Gonzales' hard work and dedication to her on and off-campus involvements have allowed her to be successful, but a few serendipitous moments along the way have shaped her SDSU experience.
During her time at SDSU, Gonzales received five scholarships, held nine jobs and internships within the hospitality industry, and spent a semester abroad in Edinburgh, Scotland.
Gonzales served on the board for the Lodging Management Student Association and was President of SDSU's chapter of the National Society of Minorities in Hospitality (NSMH). During her tenure as President, Gonzales strove to create an inclusive environment for all HTM students and support their professional and personal development through events such as Candid Conversations for Inclusive Leadership, and a Women in Leadership Panel.
"With NSMH, I have been able to travel to six different cities during my time at SDSU for regional and national conferences, win a number of awards at the national level, and help build a strong family of Payne School students," Gonzales said. "These members have become not only potential co-workers but lifelong friends that have acted as my biggest support system during my college career."
If Gonzales has learned anything from her time at SDSU, it's that it only takes one "yes" to start your story.
"I started my journey as a wide-eyed freshman ready to jump right into the hospitality industry as soon as I could, Gonzales said. "I walked into my first interview with a major hotel company for an internship and was rejected. Then I was rejected again during my second interview with another company. It was disheartening and I felt completely discouraged. However, I came to realize that it only takes one "yes" out of the pile of no's for my story to really begin. Looking back at this now, I have come to realize that I needed to hear those no's to be where I am today."
The content within this article has been edited by Lizbeth Persons.
More PSFA Stories