HTM Educates Students and Professionals In Successful Virtual Event Planning
The L. Robert Payne School of Hospitality and Tourism Management develops classes for students and professionals on conducting effective virtual meetings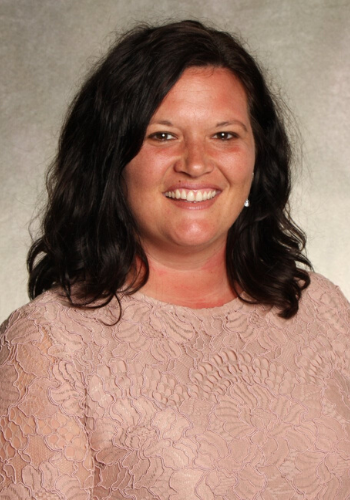 by Georgia Burge
April 29, 2020
April 29, 2020
According to the US Bureau of Labor Statistics, this past March saw a loss of 459,000 jobs in the hospitality industry due to the global spread of COVID-19. Though their industry may have taken a hit, that hasn't stopped San Diego State University's L. Robert Payne School of Hospitality and Tourism Management (HTM) from making a positive difference in the field.
The school is planning on rolling out several resources, for students and professionals alike, to teach them how to conduct meetings virtually. These will include a massive open online course (MOOC) in partnership with industry organizations that will be open to all meeting professionals, a more in-depth series designed for intermediate to advanced professionals, and new curricula that will be added to HTM graduate and undergraduate courses in the fall.
These courses will be taught by Mandy Brown, a national sales manager for Hornblower Cruises and a part-time instructor within the School of HTM. After she saw what was happening in her industry as everyone scrambled to go virtual, she decided that it might be helpful to teach others what she knew about how to conduct successful virtual meetings and events.
The MOOC style course, designed to be delivered to a large number of participants at once, will include an overview of what virtual meetings are, what types of platforms professionals can work with to put them on, how they relate to live meetings and how they can be a part of the event planning conversation from the very beginning rather than being an afterthought.
"Kind of like a weather backup, virtual meetings can be thought of from the beginning in the case that something does happen that's out of your control," Brown said. "They can also be used to expand and enhance the live event to capture more of an audience."
Brown will also be teaching a more in-depth, 6-hour course to classes of 30 to 40 more senior professionals. The session will be broken up over a few days and the content will be tailored to the professionals who sign up.
On Monday, April 20, Brown held a virtual meeting that was open to all HTM students where she spoke to them about the current climate of virtual meetings. She also challenged them to approach all of their virtual class meetings from a professional perspective and to take action if they notice something they could do to help the professor make the meeting more successful. Overall, she encouraged them to try and do little things that could help improve everyone's experience as they adjust to these virtual modalities. She'll also be working more virtual event-centric lessons into her HTM 430 class this fall and contributing to graduate-level courses.
Despite the current halt on face-to-face meetings and the very real possibility that the COVID-19 pandemic could have lasting effects on how we conduct our lives even after it has passed, there's no doubt that we will one day be able to hold in-person gatherings again.
"I assert that meetings will be back, and they'll be back in a large way," said Carl Winston, director of the School of HTM. "We know that when people get married, they want to hug the bride. But grandma might be too ill to travel, so having a virtual capability for the wedding to stream into grandma's iPad is real and something that people need to produce."
Brown hopes to roll out both online classes before the end of April with the ultimate goal of educating people about these virtual experiences so that people at SDSU and beyond can have the best experience possible with this temporary new normal.
The content within this article has been edited by Lizbeth Persons.
More PSFA Stories