DIVERSITY AND INCLUSION
ARTS
Arts Alive
SDSU
Arts Alive SDSU is dedicated to providing opportunities for students, faculty, and staff at San Diego State University to engage in the arts as an integral part of a comprehensive education that promotes creative research, interdisciplinary collaboration, professional innovation, and personal enrichment on campus and in the community.
One of the most powerful educational, professional and personal experiences is study abroad. International Programs at the College of Professional Studies and Fine Arts is committed to promoting International opportunities that result in positive academic, personal and professional growth.

Our mission is to increase the number of students, faculty and staff who have international experience by creating a path and reducing barriers to the overseas experience.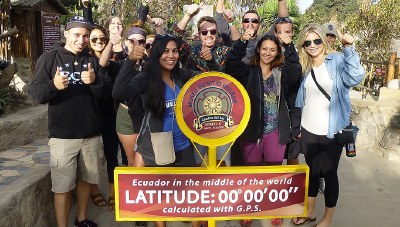 INTERNSHIPS
Internships
PSFA places a high priority on enabling students to have access to academically related internship opportunities. Every school in the College has a dedicated internship coordinator who works with students and community organizations to ensure that quality internship experiences are available.